Bengalis, people from the Indian state of West Bengal and Bangladesh, constantly war over which of the two regions boasts the better cuisine. Columnist Rajyasree Sen traces this culinary clash through her own family's history.
I grew up in a home with grandparents from both sides of the border – my paternal grandmother was from erstwhile East Bengal, which is now Bangladesh, and her husband, my grandfather, was from West Bengal.
Bengal, a vast and fertile province, was partitioned in 1947 when India became independent from the British. The largely Hindu western part remained with India while the predominantly Muslim eastern half joined Pakistan. Then in 1971, East Bengal split from Pakistan to become an independent country, Bangladesh.
But wherever they may live, a Bengali who doesn't have an opinion – and an opinion about either politics or food – is a rarity. So much so that decades later, Bengalis still argue over who cooks better – Baangals, the people from Bangladesh, or Ghotis, the people from West Bengal. It might sound childish but a border does run through our kitchens and it seems that never the twain shall meet.
For as long as I can remember, my grandmother regaled me with stories of how, as a young bride, she was horrified by how food was cooked in my grandfather's home – food which was, let me tell you, quite delicious.
But according to her, my grandfather's family poured bowls of sugar into their dals (lentil) and curries, deep-fried every kind of fish and refused to buy any fish that wasn't the size of a shark. None of this was intended as a compliment.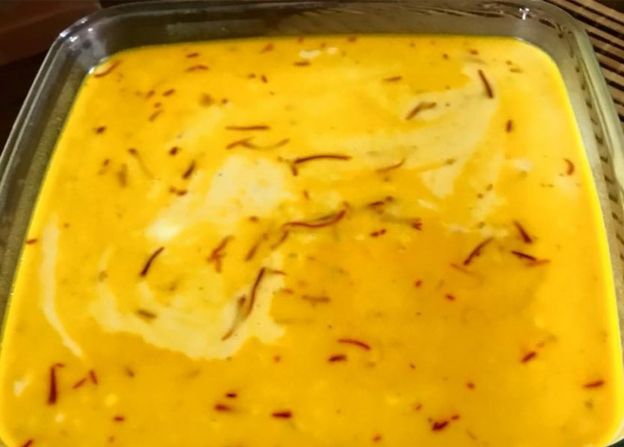 But I enjoy the food of the Ghotis. They use posto or poppy seeds liberally – the seeds are ground to a fine paste and cooked in mustard oil with turmeric and nigella seeds, turning vegetables like potato and the ridged gourd (which I detested as a child, but love today) into simple delicacies.
And then there's their love for gur, a liquid date palm jaggery that is sold in earthen pots in winter. I've visited umpteen West Bengal homes – and my own mother does it as well – where people end a meal with a deep-fried puffed bread made of flour called luchi, which is drizzled with gur and rolled up.
Lunches at home were especially delicious because both my grandmother and mother introduced dishes unique to their Baangal or "eastern" roots. There were dishes made with fried chhoto maach (whitebait), lentil and raw mango, shoshar shukto (cucumber and nigella seeds), the odorous shutki (fermented fish) and ripe kanthal (jackfruit), which Baangals will kill for.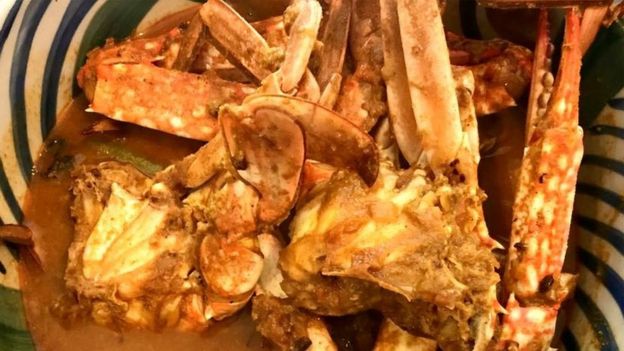 The food from East Bengal also carries a strong Muslim influence. But Bengal's Muslims cook more subtly than their counterparts in northern Indian states. They use yoghurt and lemon juice, for instance, in place of cream, which is richer but also heavier.
One of their most exquisitely flavoured dishes is the rezala – mutton cooked in a gravy of lemon, yoghurt, milk, green chilli and a host of spices. Although I am grateful to Muslim chefs in the west for the three-cornered Bengali parotta (a flaky bread), the dhakai parotta from the east is the stuff of dreams and blocked arteries.
No West Bengali would have imagined the 50-60 layers of flaky bread that make up the intricate parotta which gets its name from Dhaka, Bangladesh's capital.
A lot of the simple but tasty vegetarian food I love – and that many Bengalis relish – emerged from the lot of the Bengali widow, who was not allowed to eat meat and was also forbidden from cooking with salt.
Before Bengal's renaissance and the emergence of the emancipated Bengali woman, all temptation or joy was taken away from the community's widows, many of whom were children because they were married off when they were very young. But deprivation is the mother of invention in this case and widows invented delicious vegetarian dishes with few ingredients.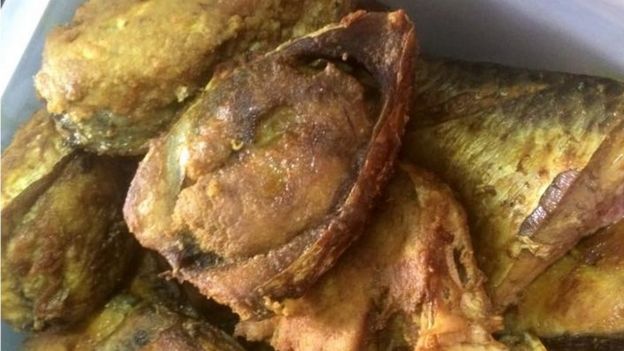 There is one radical oddity that unites the cooks in the east and west – the niramish maangsho or "vegetarian" mutton curry, a staple of Bengali kitchens on both sides of the border. It's name is derived from the fact that the recipe is devoid of onion and garlic, both of which are considered non-vegetarian ingredients in Bengali homes.
So much so that this dish is served as an offering of the gods during the most important Hindu festival of the year.
For those who'd like to sample authentic Bengali food with all its idiosyncrasies, I'd strongly recommend finding a Bengali home to eat at. Most families can count people from the east and west among their fold – the evidence of that shows up on the table.
Be sure to take a healthy appetite along!
A family recipe
Among my most treasured family recipes is the Goalando Steamer Chicken Curry. The story goes that this curry gets its name from a steamer that ferried people across the river that runs through Bangladesh and India. It was believed to have been cooked by Muslims employed as chefs on these "Goalondo-Narayanganj" steamers in the days before India was partitioned.
My grandmother's brother said he tasted this spicy and runny curry when he travelled on the steamer. He remembered that the cooks served passengers unlimited rice and dal but only two pieces of chicken.
This is my version, based on a number of recipes that I have tried over the years.
Goalando Steamer Chicken Curry
Ingredients:
One whole chicken cut in pieces
6 onions – sliced
1 teaspoon sugar
2 tablespoons freshly minced garlic
2 tablespoons freshly minced ginger
8 dry red chilies ground into a paste
8 sliced green chilies
½ cup mustard oil
1 teaspoon salt
Method: Marinate the chicken in all the ingredients and keep in the fridge for at least 30 minutes. Heat a pan and add the marinated chicken. Cook the chicken on a high heat for two minutes, until the chicken starts to change colour.
Turn the flame to medium, cover and cook. Check and stir every few minutes. In about 20-30 minutes it should be done. A lovely reddish gravy from the juice of the onions should have formed by now. Do not add any water.
I add sugar to caramelize the onions as well, but you can skip the sugar in the marinade if you like.